Imbued with a legacy when quality and craft spoke for themselves.
"There is a sensitivity and identity to my work that emphasizes the material, function, and detail. I immerse myself in research, and contextualize culture, living, and work to create - artifacts that embody lasting emotional and functional relevancy."  George Simons
Pieces are made to order and priced upon specification.

S1_C_01_2017  |  Icon Chair
23"W x 28"D x 29.5"H [Seat 17.5"H]
Casual chair pictured above - also available as a dining posture (with or without arms)
Available in ash, maple, cherry or european beech
Leather seating pad or bonded leather pads optional

S1_C_02_2017  |  Geritt Chair
19"W x 20"D x 34.5"H [Seat 18.5"H]
Shown in jutoba (left) and european beech (right)
Available in maple, walnut, cherry or ash
Bonded leather pads optional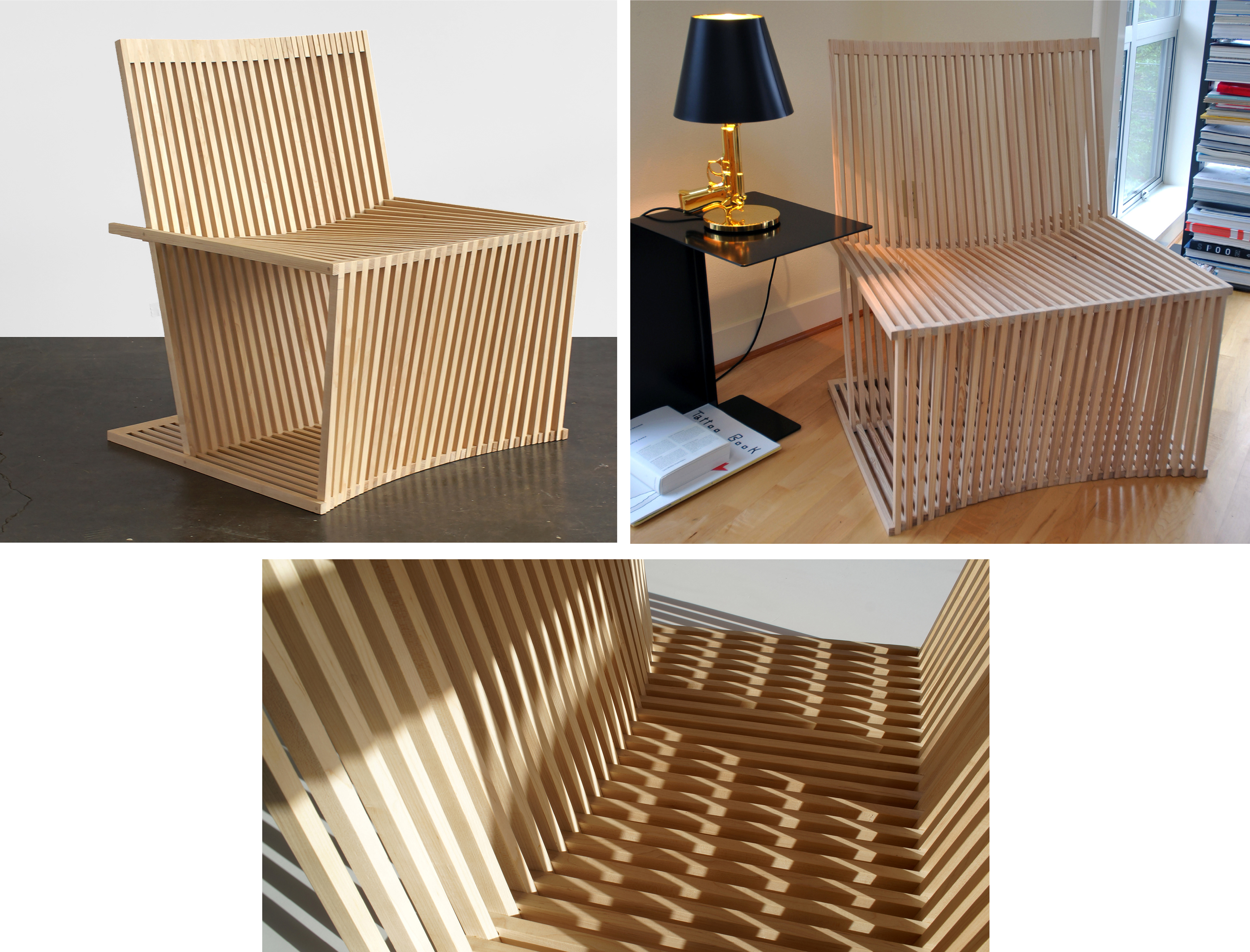 S1_C_03_2017  |  Stick Chair
23"W x 20"D x 34.5"H [Seat 18"H]
Available in maple, walnut, cherry or ash
Bench version available by length in half width increments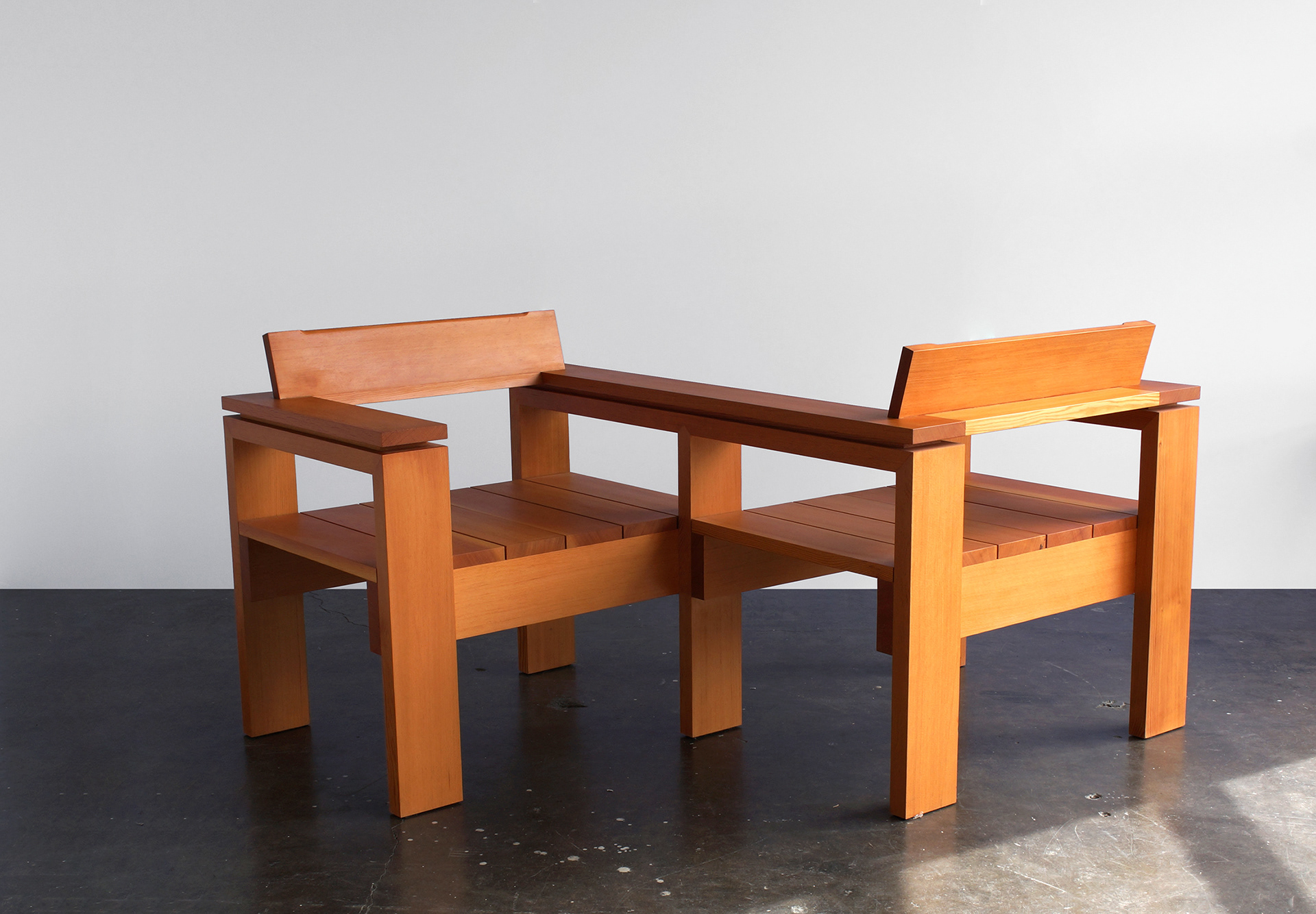 S1_C_04_2017  |  Lisa Chairs
56.25"W x 46"D x 31"H [Seat 17.25"H, Arms 26.26"H]
Conversation chair pictured above - also available as a single chair or bench versions
Available in walnut, ash, maple, european beech, VG fir or pine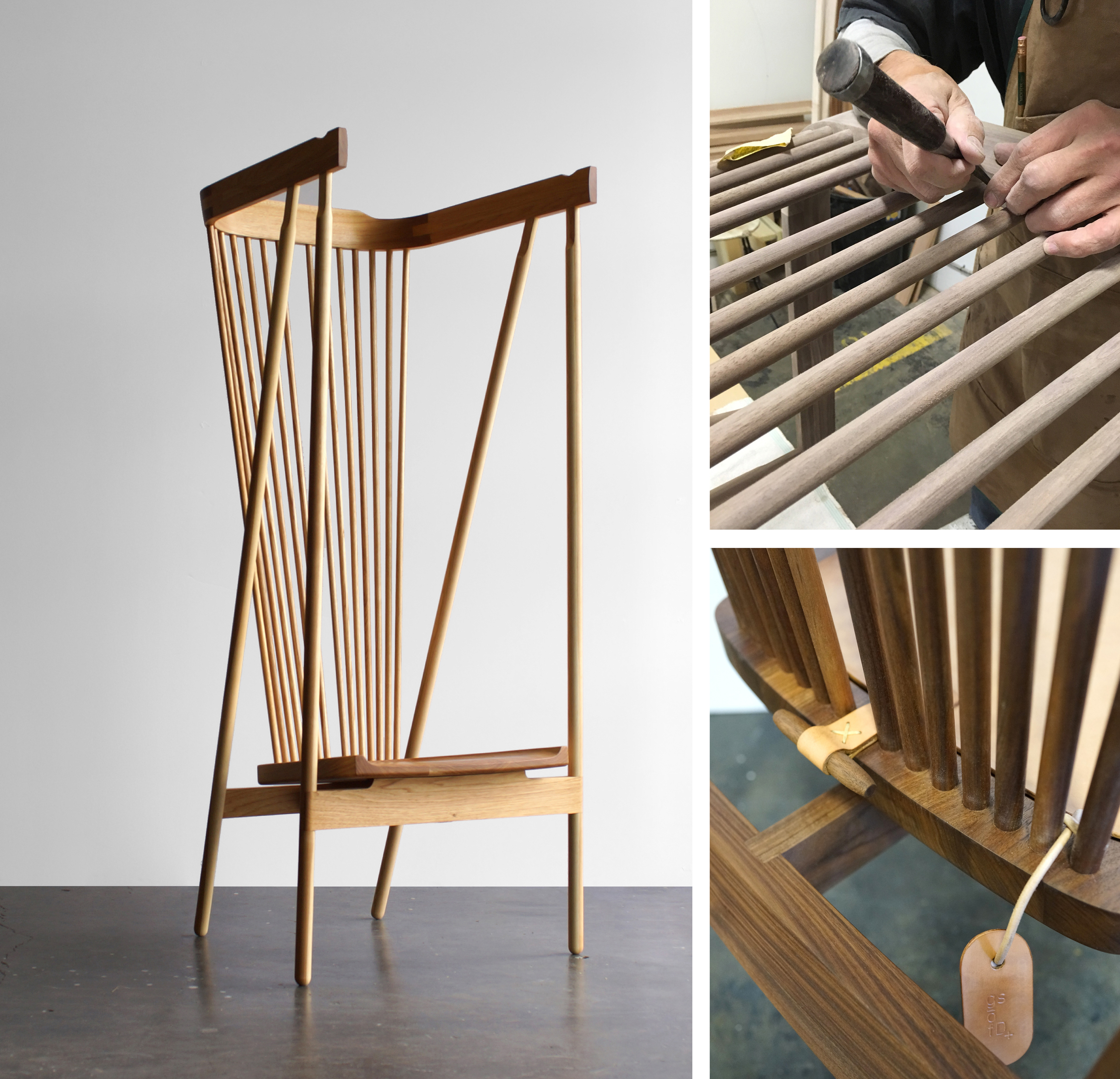 S1_C_05_2017  |  Spindle TallBoy Chair
28"W x 28"D x 66"H [Seat 17"H]
Available in walnut, maple or cherry
Lower back height possible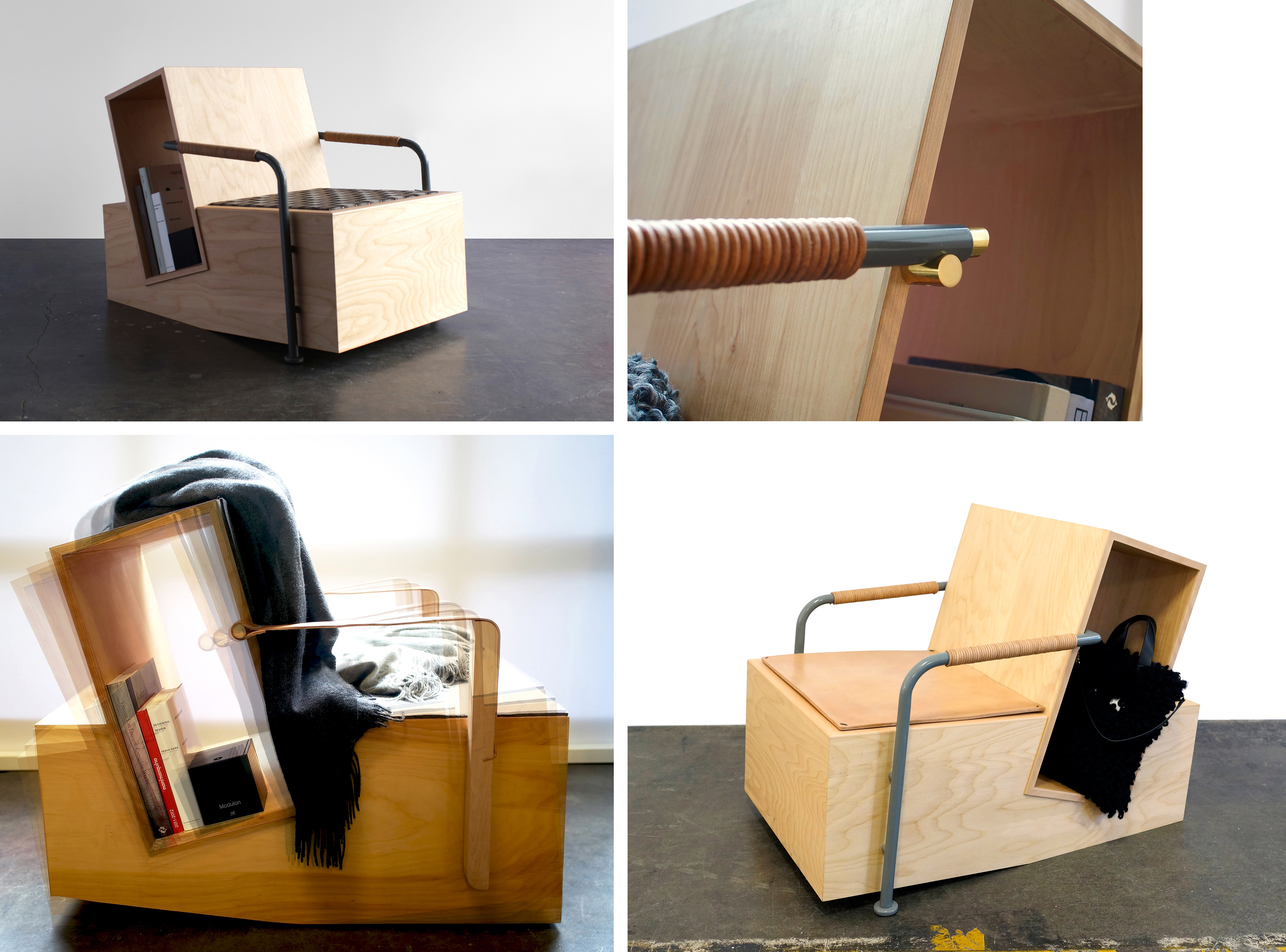 S1_C_06_2017  |  Box Chair and Sofa
27.5"W x 39"D x 30"H [Seat 16"H, Arms 21.5"H]
Shown in birch plywood, powder-coated steel tubing, leather cord armrests, and upholstery webbing
Available in various plywoods upon approval
Various seating pad/quilts available
Mobile with sling leather arms option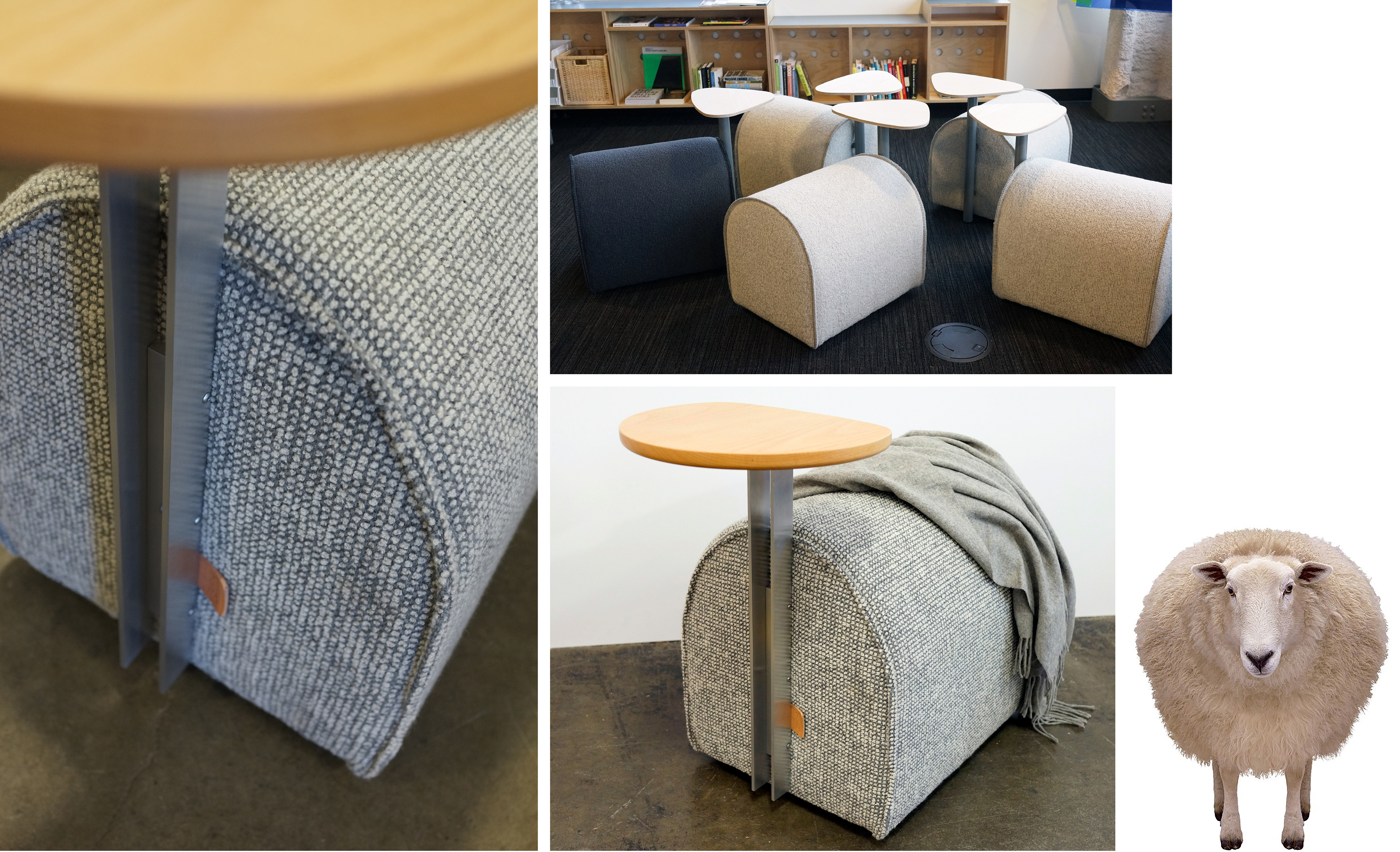 S1_C_07_2017  |  Sheep Stool and Bench
16"W x 39" - 72"D x 27"H [Seat 17"H, Table 27"H]
Table shown in ash hardwood, clear anodized aluminum, and Maharam upholstery 
Table available in various plywoods and other hardwoods upon approval
Mobile and stationary versions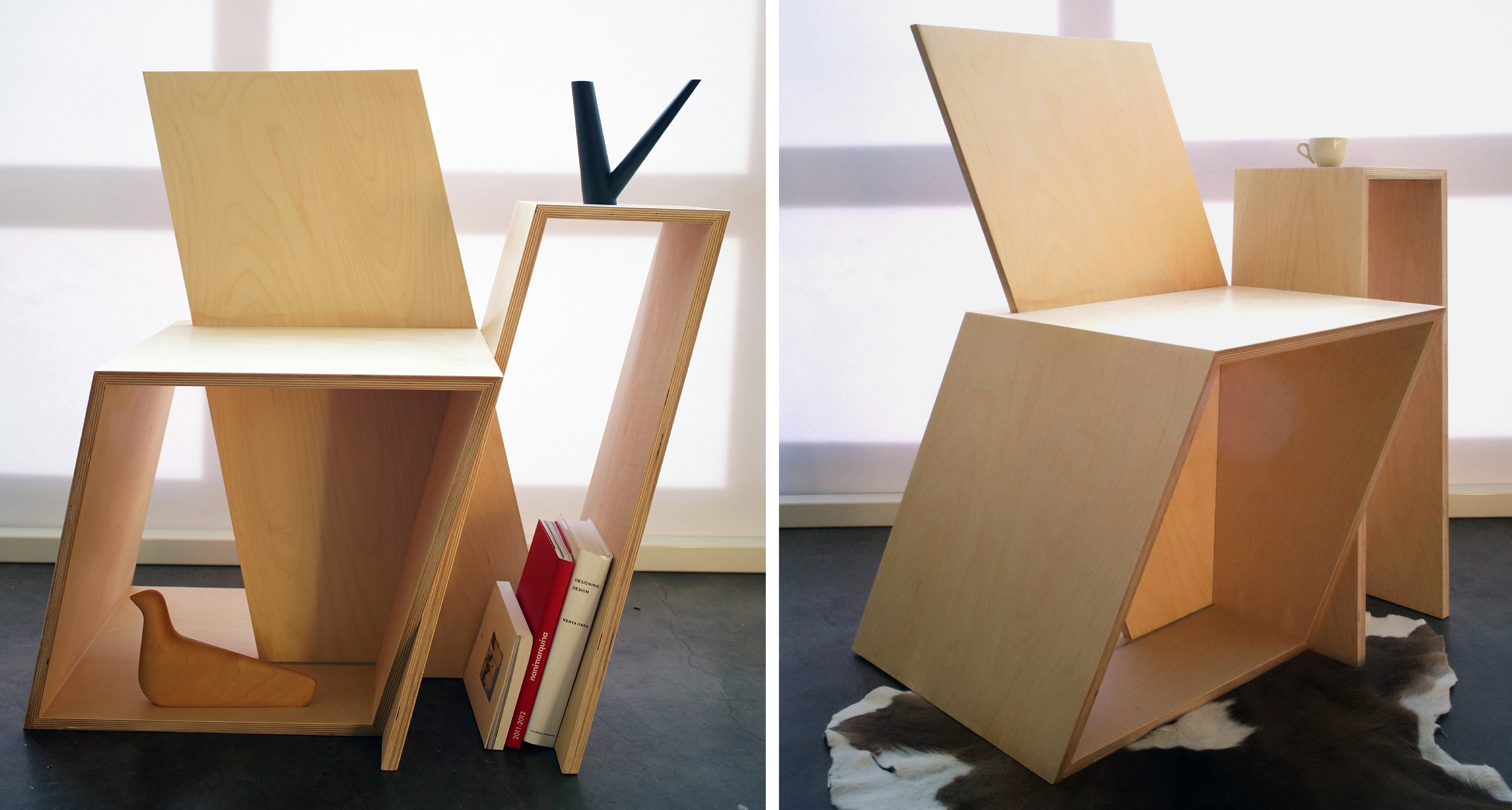 S1_C_08_2017  |  Tilt Chair
36"W x 28"D x 33"H [Seat 17.5"H, Table 27"H]
Shown in birch European plywood with clear coat
Available in various plywoods and  hardwoods upon approval